October part 2:  Bunnell Range has officially made it through 1 year of business.  It was hard opening during a pandemic and ammo shortage.  But we did it with the help of the community.  We are very blessed for what we have been able to accomplish throughout this past year.  Six months after opening we were able to open the 50 yd rifle range and Three months after that we had finally opened our kitchen.  Now we are in the process of expanding the rifle range to include more lanes and limited steel targets (for lower caliber rifles).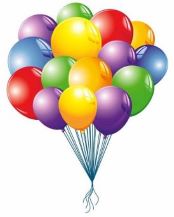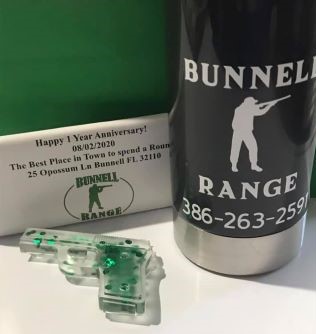 October part 1:  We were able to collect 38 Pajamas for children ages newborn - eighteen.  The Pajamas will help children that are in the Guardian Ad Litem program for Flagler County.  Currently 100 children where the abuse/removal happened in our county and 30-40 children from other counties that were placed in Flagler County.  Currently their are about 50 volunteers here in Flagler County who volunteer their time as a child advocate.  As of 10/11/2021 Florida statistics: 20,098 abuse hotline calls, 12,774 were screened for investigations, and 889 children are in out of home care.  Any little bit we are able to do to help makes a large difference.  Thankful to everyone in the community who does their part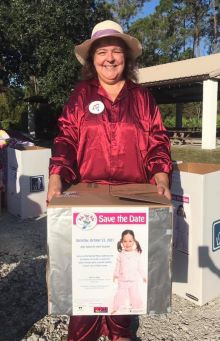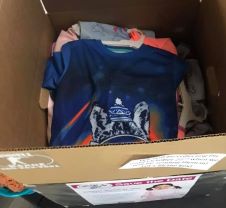 September:  A Girl & A Gun Flagler County Chapter celebrated their 1 year anniversary party at our range.  Congrats to all of the ladies!  If you have a function/event coming up and you would like to rent our space please email bunnelllodge@gmail.com .  Catering options available.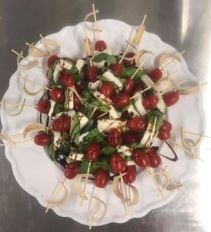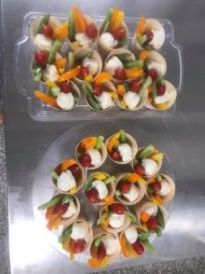 August:  We have started sending out our Yearly renewal reminders.  Despite the pandemic and ammo shortages we have made it through our first year of business.  Thank you to everyone who has supported and believed in us.  We hope to continue to expand and to add metal rifle targets this month.  Also the kitchen (The Lodge) has started weekend specials.  Shrimp Roll Friday, Meatloaf Saturday, and Pasta Goulash Sunday.  Brisket will be the first weekend of every month starting 8/6/21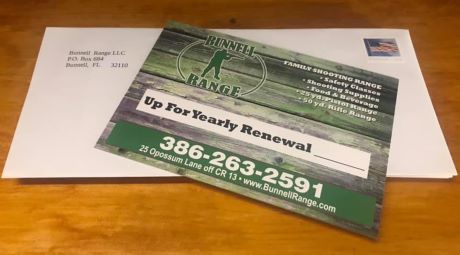 July: Had a fun 4th of July Weekend Bash.  Brisket was a favorite item.  We also celebrated Mary's Birthday at the end of the month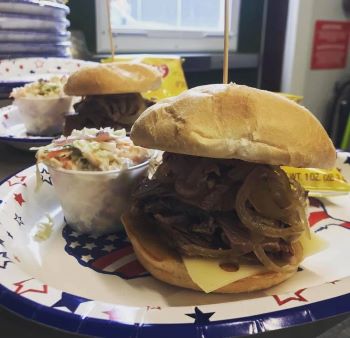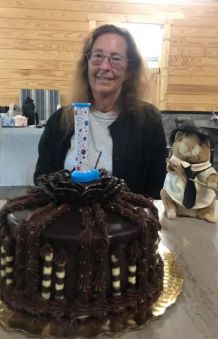 June:  We had Manny Bragg come out again to do some more custom ear plugs.  Always fun to have him out.  Also we celebrated Jays 70th.  Special thank you to everyone who reached out and made it memorable.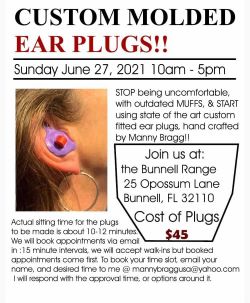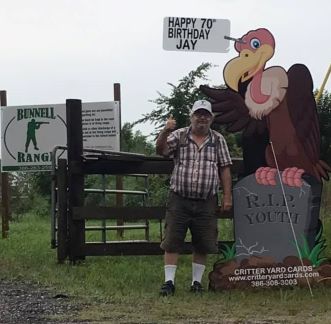 May:  The Lodge at Bunnell Range opened this month.  Our soft menu is pictured below.  Items/prices are subject to change.  Consider swinging by for breakfast (served all day) or lunch.  Hours right now are starting at Wed thru Sat 8am-3pm and Sunday 10am-3pm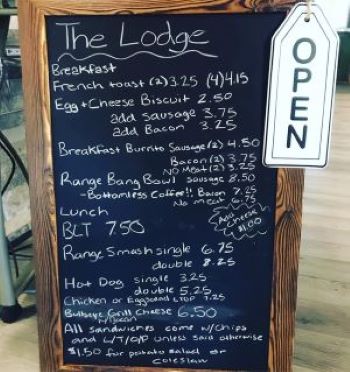 April:  We were able to open two 50 yd rifle range lanes.  Clicking the following link allows you to book time to shoot Appointments | Bunnell Range (square.site) . We still have limited 22 and 9mm ammo available for purchase (Prices/Brands/Availability all subject to change)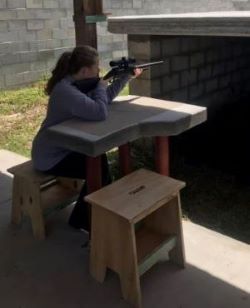 March:  Special thank you to Many Bragg for coming to our range to make custom ear plugs for our shooters.  We hope to have you out again soon!  Rifle range has been making progress.  Keep in touch for updates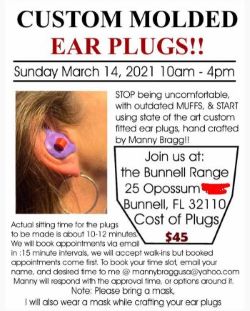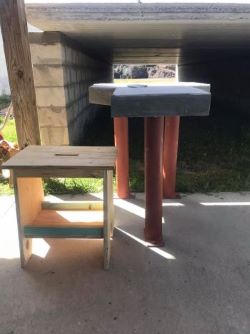 February:  We have limited .380, .22 and 9mm ammunition for sale.  Must be purchased with an hourly or yearly pass.  Also keep in mind if you are looking for the perfect Valentines Gift, we have gift cards available.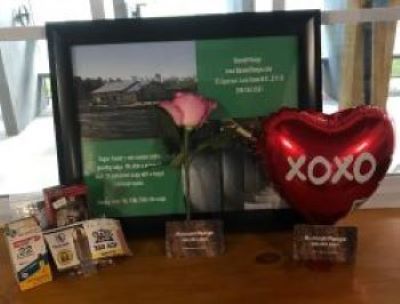 January:  2021 brings the soon opening of our 50yd rifle range and our restaurant.  We are hoping both will be completed by the first week of March.  Keep checking our Facebook, Instagram and website for Open updates!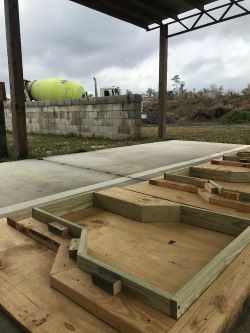 December:  Throughout the month of December, we will be collecting donations for the Guardian Ad Litem Circuit 7 program.  Circuit 7 covers Flagler, Putnam, Volusia and St. Johns.  They help provide basic, emergency, and inclusive needs of children in foster care.  We will be collecting new/gently used backpacks and new/unopened toiletries for the children.  This will allow them to keep all their items together.  Also, we will have a donation box on our counter to further assist them.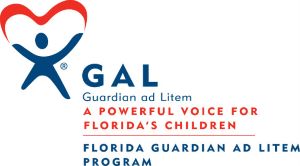 November:  A special thank you to everyone who donated food throughout the month of November.  The First United Methodist Church in Bunnell was overwhelmed with joy from the community support.  Also thank you for everyone who came out to support us the weekend before Thanksgiving for our Turkey Shoot.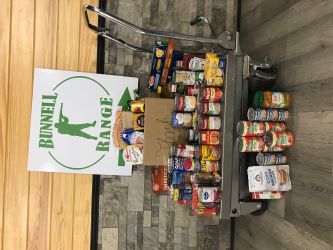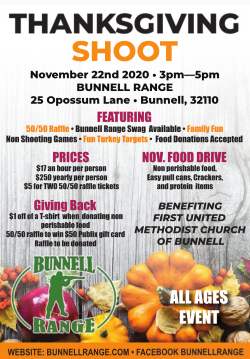 October:  Our first Halloween shoot with fun themed targets.  We also had the opportunity to inform the community about the Teal Pumpkin Project.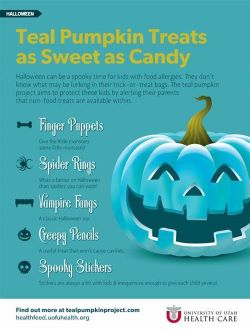 September:  We became A girl and A gun Flagler Chapter host range and we are also a host range for the Deland chapter once a quarter.  If you are looking for more information about the girls program check out their website: Welcome to A Girl and A Gun Women's Shooting League