May -June:  We finished and opened our 100yd rifle range to our Yearly Passholders only.  Two lanes are available.  One target is electronic, and one target is paper.  Since they are so close, we highly recommend you are sighted in at 50 yards before moving over.  This is to avoid accidently damages (payment for damages is required before leaving the property).  Limited spotting scopes and rifle rest available for rent (you are welcome to bring your own)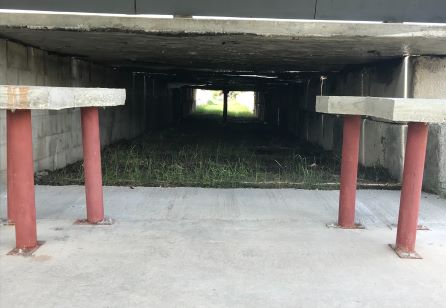 February - April: We took this time to upgrade a lot of the range and start to fine toon the little things.  During this time we also started to accept catering events at the range.  Throughout the months we were able to help support the many different ages under Guardian Ad Litem Care.  For Valentine's day we sent out gift bags for the older kids in the system and recently we sent out a bunch of summer toys for the younger kids.  None of the amazing support would be possible without our fantastic shooters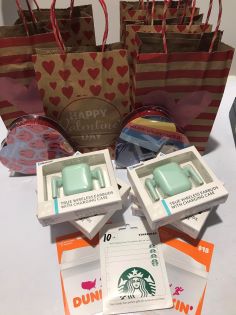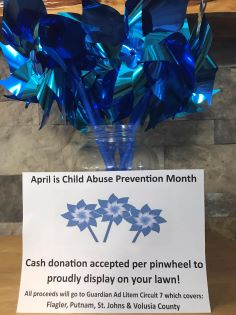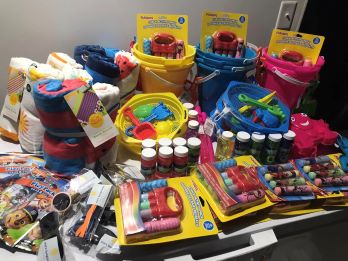 January '23:  HAPPY NEW YEAR!  We are just blessed to still be here and slowly continuing our growth.  Big new things in the works this year!  We also are able to open 6 rifle caliber lanes at 50yds.  100yds will be open as soon as concrete hardens (Only available to yearly members)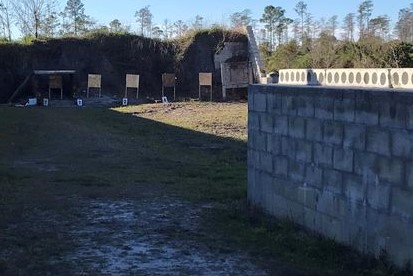 December '22: Our 3rd Annual Food Drive for The First United Methodist Church in Bunnell was another success!  We also held a small toy drive to benefit local kids under Guardian AdLitem care.  That way if you wanted to donate to either one you could!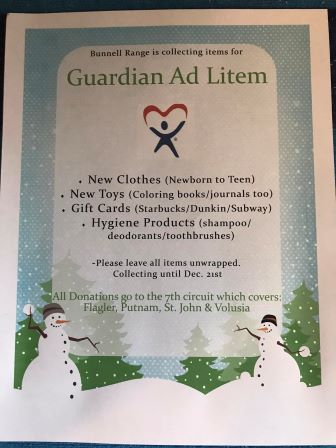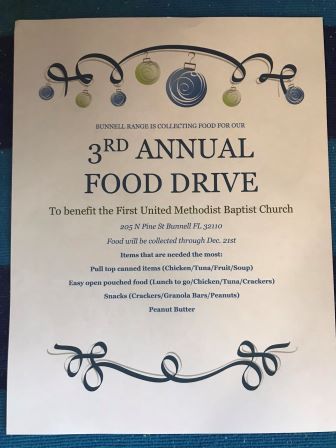 November '22:  We had our 2nd Turkey Shoot.  Unfortunately, we lost a very special shooter this year and we did a fundraiser in his name for the Flagler Humane Society.  We collected a good big of food, toys and money from the games to help make a difference.  He was a big animal lover and we were happy to host in his memory.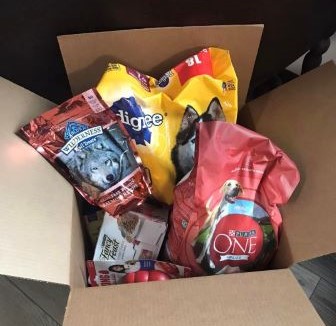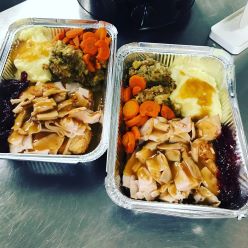 October '22:  Our community came together after getting hit by a hurricane and tropical storm.  We were very fortunate to have only been without power for a few days and have no damage to the property.  Sending prayers to everyone severely affected!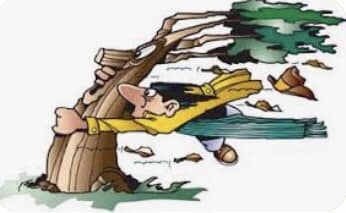 August & September '22:  All Four lanes at 50 yards are open. Make sure to follow us on FB for when it is closed for construction (still trying to get 100yds done)
Friendly reminder we are a family run business. We do not have government, state, county or city assistance.  The rifle range has been closed on occasion while we make repairs to our pistol range and construction to our rifle range.  We apologize for the inconvenience but thank the people who have been understanding.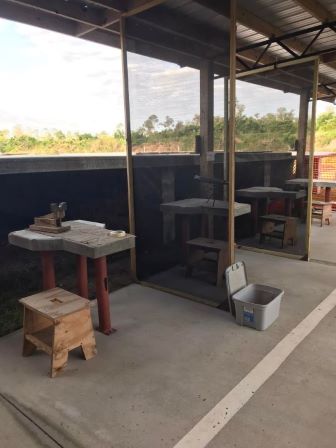 July '22:  What a crazy and exciting month we had.  We kicked off the month with our 4th of July bash on the 2nd!  The community support on this one brought tears to us all at Bunnell Range when the day ended.  We sold almost 100 brisket sandwiches and had a full shooting line majority of the day!  Special thanks to all of our special guests who were able to make the day even better.  To finish off the month we collected a TON of school supplies which we donated to the Guardian AdLitem circuit 7 (Flagler, St. Johns, Putnam, Volusia).  There are over 100 kids in GAL care in Flagler alone.  They were blown away with how much our small little range community was able to help out.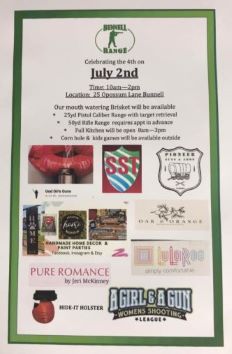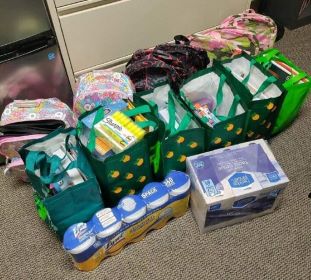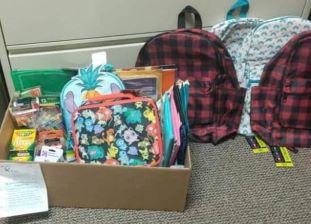 June '22:  Shanna brought us more shirts and some unique designs!  Also, Manny was able to come back to do some more custom ear plugs!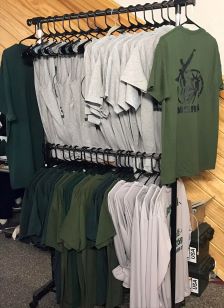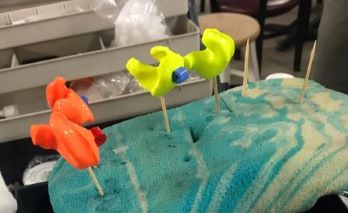 May '22:  We were able to host & cater a double birthday party this month!  Our spacious side room is available to rent with catering options.  Perfect for your next work party, special occasions and more.  Shoot us an email at office@bunnellrange.com describing what you are looking for.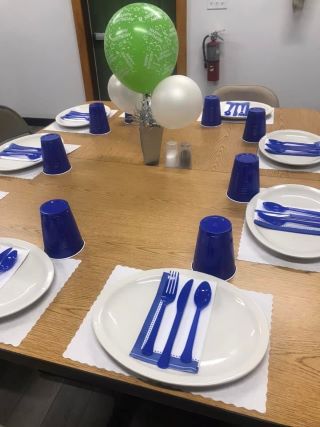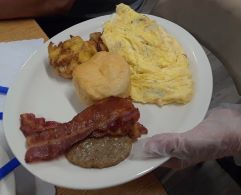 April '22: We switched up the 50yd rifle range to avoid continuous damage costs.  We currently have 4 paper target lanes available by appointment only.  Some days we are doing construction out there to grow, and it will be closed.  Best bet is to always call-in advance.  Pistol caliber rifles can still be shot at the pistol range with no appointment.  No shotguns or pistols that shoot 410 gauge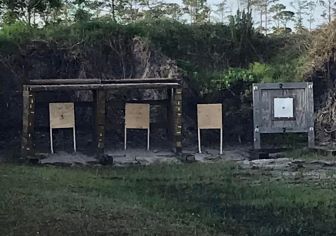 March '22:  This month we were able to use the donations from our GAL box to buy hygiene products for district 7 children.  When kids have to be removed from their home, they do not always have time to grab all the items they need.  Every little bit goes a long way to help.  During this month we were also able to pour concrete in the hopes of expanding the rifle range for April.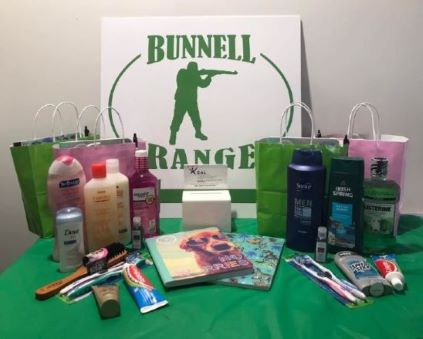 February '22:  We celebrated Jay's news that he is cancer free.  It was amazing having everyone get together to support him.  Sometimes it takes a village, and we are blessed to have ours.  Also, this month we poured concrete to extend the rifle ranges.  Hopefully by April we will have 4 lanes open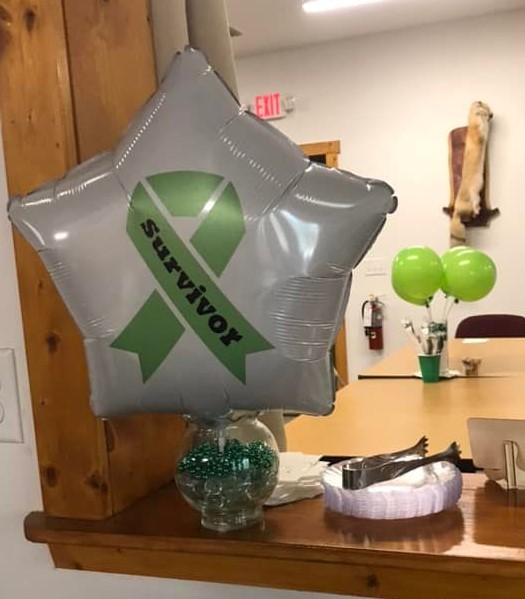 January '22:  US LawShield offered two free seminars this month to educate the community.  Make sure to check their website for more classes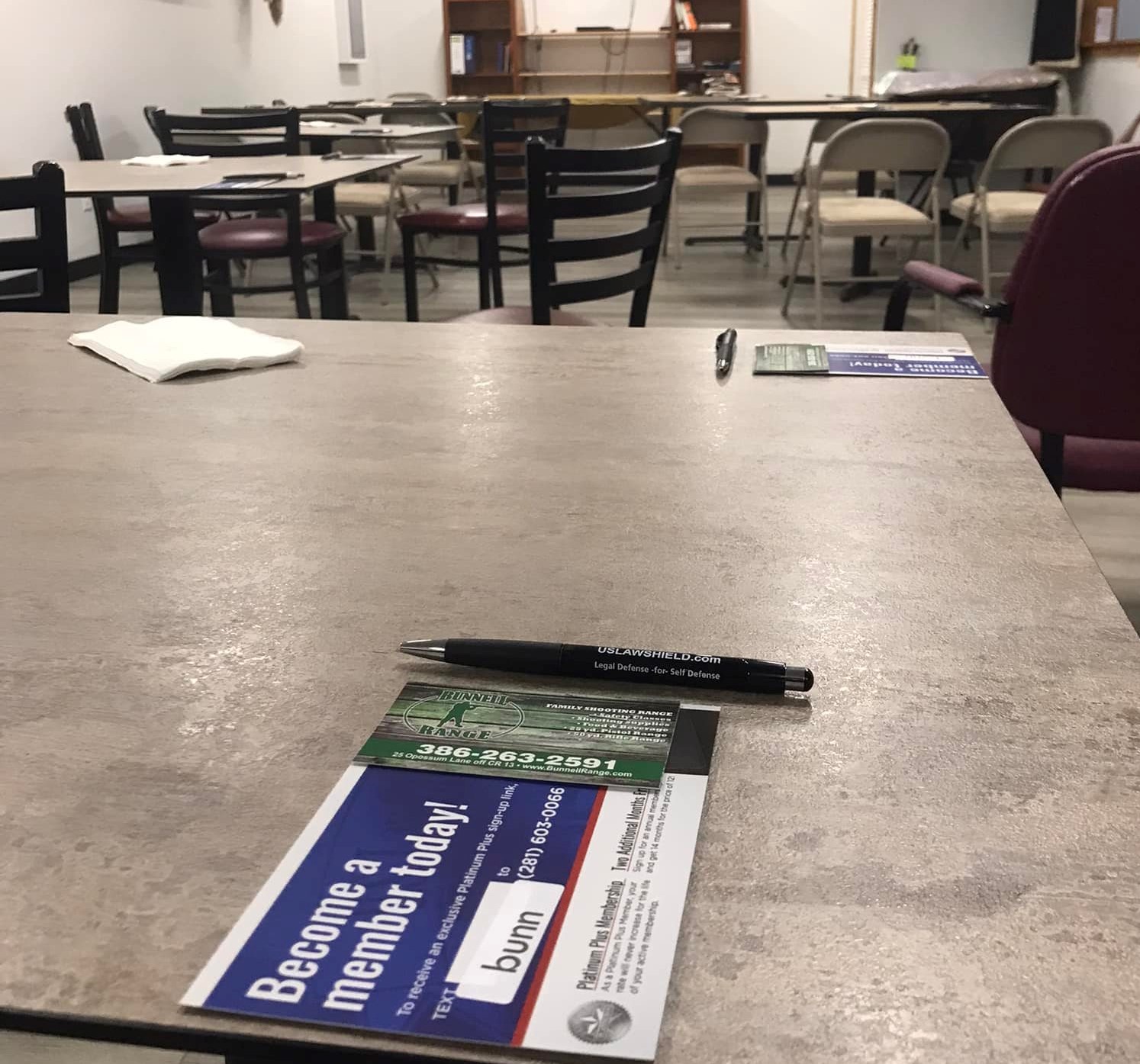 December '21:  We updated our 50yd steel target on the rifle range and did some repairs to the pistol range.  Thank you to everyone who donated canned goods to our 2nd Annual Food Drive to benefit the First United Methodist Church in Bunnell.  They accept donations throughout the year.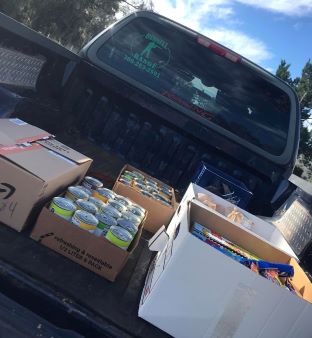 November '21:  Thank you to everyone who participated & donated to our 1st Turkey shoot.  We raised $700 to benefit Flagler County Education Foundation in memory of Shannon & Mackenzie Grein.
A Special thank you to TJ M, Tom N, JB rent all, Les S, Peter G, Robyn G, and the Schatz Family for their additional donation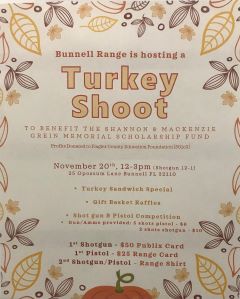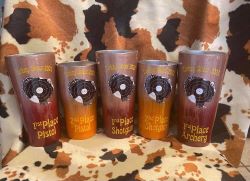 October part two '21:  Bunnell Range has officially made it through 1 year of business.  It was hard opening during a pandemic and ammo shortage.  But we did it with the help of the community.  We are very blessed for what we have been able to accomplish throughout this past year.  Six months after opening we were able to open the 50 yd rifle range and Three months after that we had finally opened our kitchen.  Now we are in the process of expanding the rifle range to include more lanes and limited steel targets (for lower caliber rifles).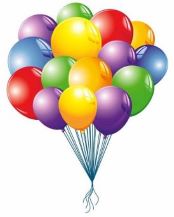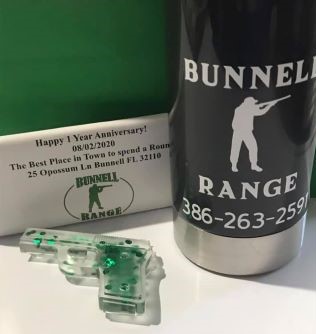 October part one '21:  We were able to collect 38 Pajamas for children ages newborn - eighteen.  The Pajamas will help children that are in the Guardian Ad Litem program for Flagler County.  Currently 100 children where the abuse/removal happened in our county and 30-40 children from other counties that were placed in Flagler County.  Currently their are about 50 volunteers here in Flagler County who volunteer their time as a child advocate.  As of 10/11/2021 Florida statistics: 20,098 abuse hotline calls, 12,774 were screened for investigations, and 889 children are in out of home care.  Any little bit we are able to do to help makes a large difference.  Thankful to everyone in the community who does their part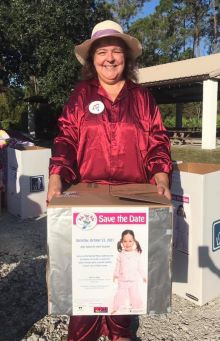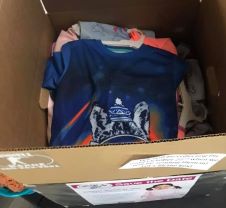 September '21:  A Girl & A Gun Flagler County Chapter celebrated their 1 year anniversary party at our range.  Congrats to all of the ladies!  If you have a function/event coming up and you would like to rent our space please email bunnelllodge@gmail.com .  Catering options available.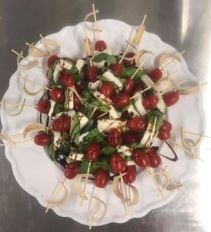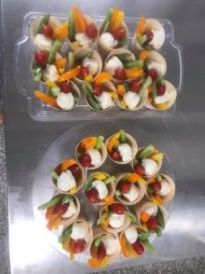 August '21:  We have started sending out our Yearly renewal reminders.  Despite the pandemic and ammo shortages we have made it through our first year of business.  Thank you to everyone who has supported and believed in us.  We hope to continue to expand and to add metal rifle targets this month.  Also the kitchen (The Lodge) has started weekend specials.  Shrimp Roll Friday, Meatloaf Saturday, and Pasta Goulash Sunday.  Brisket will be the first weekend of every month starting 8/6/21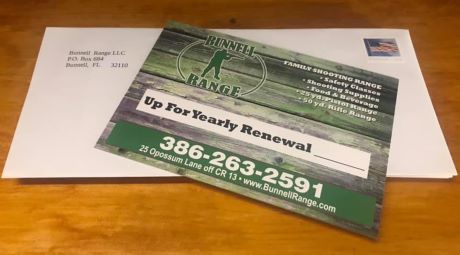 July '21: Had a fun 4th of July Weekend Bash.  Brisket was a favorite item.  We also celebrated Mary's Birthday at the end of the month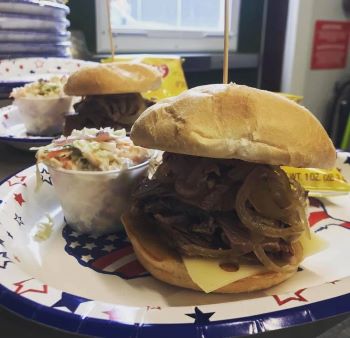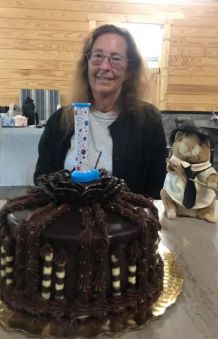 June '21:  We had Manny Bragg come out again to do some more custom ear plugs.  Always fun to have him out.  Also we celebrated Jays 70th.  Special thank you to everyone who reached out and made it memorable.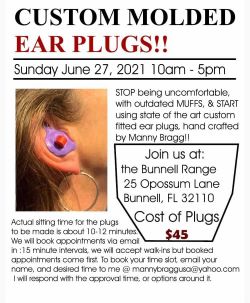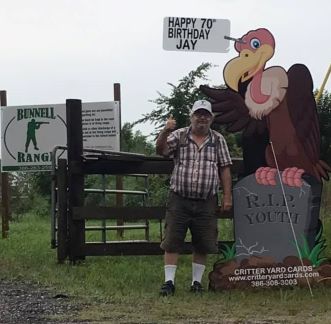 May '21:  The Lodge at Bunnell Range opened this month.  Our soft menu is pictured below.  Items/prices are subject to change.  Consider swinging by for breakfast (served all day) or lunch.  Hours right now are starting at Wed thru Sat 8am-3pm and Sunday 10am-3pm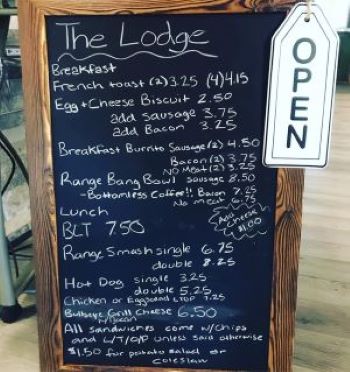 April '21:  We were able to open two 50 yd rifle range lanes.  Clicking the following link allows you to book time to shoot Appointments | Bunnell Range (square.site) . We still have limited 22 and 9mm ammo available for purchase (Prices/Brands/Availability all subject to change)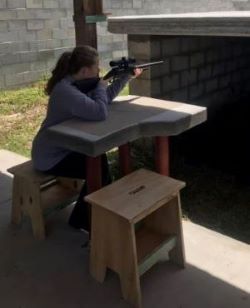 March '21:  Special thank you to Many Bragg for coming to our range to make custom ear plugs for our shooters.  We hope to have you out again soon!  Rifle range has been making progress.  Keep in touch for updates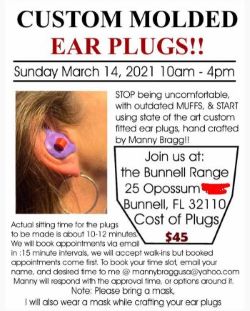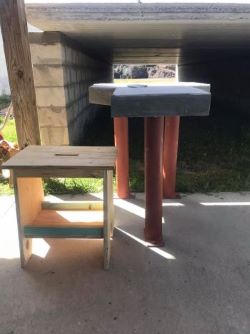 February '21:  We have limited .380, .22 and 9mm ammunition for sale.  Must be purchased with an hourly or yearly pass.  Also keep in mind if you are looking for the perfect Valentines Gift, we have gift cards available.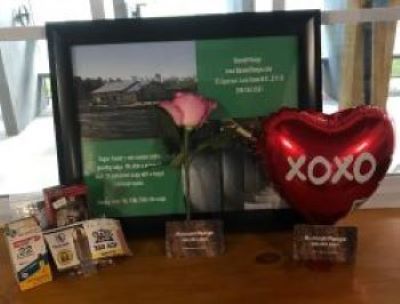 January:  2021 brings the soon opening of our 50yd rifle range and our restaurant.  We are hoping both will be completed by the first week of March.  Keep checking our Facebook, Instagram and website for Open updates!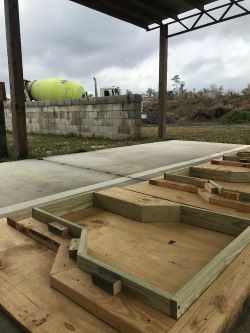 December '20:  Throughout the month of December, we will be collecting donations for the Guardian Ad Litem Circuit 7 program.  Circuit 7 covers Flagler, Putnam, Volusia and St. Johns.  They help provide basic, emergency, and inclusive needs of children in foster care.  We will be collecting new/gently used backpacks and new/unopened toiletries for the children.  This will allow them to keep all their items together.  Also, we will have a donation box on our counter to further assist them.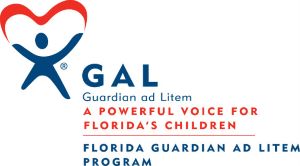 November '20:  A special thank you to everyone who donated food throughout the month of November.  The First United Methodist Church in Bunnell was overwhelmed with joy from the community support.  Also thank you for everyone who came out to support us the weekend before Thanksgiving for our Turkey Shoot.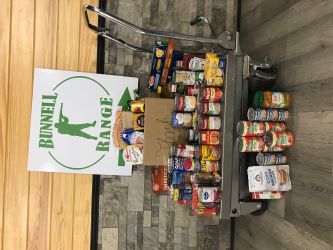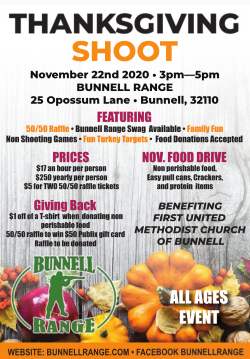 October '20:  Our first Halloween shoot with fun themed targets.  We also had the opportunity to inform the community about the Teal Pumpkin Project.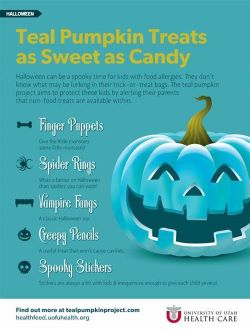 September '20:  We became A girl and A gun Flagler Chapter host range and we are also a host range for the Deland chapter once a quarter.  If you are looking for more information about the girls program check out their website: Welcome to A Girl and A Gun Women's Shooting League